As more and more hurricanes treaten land, dishonest roofers are abound and taking unsuspecting homeowners for an expesive ride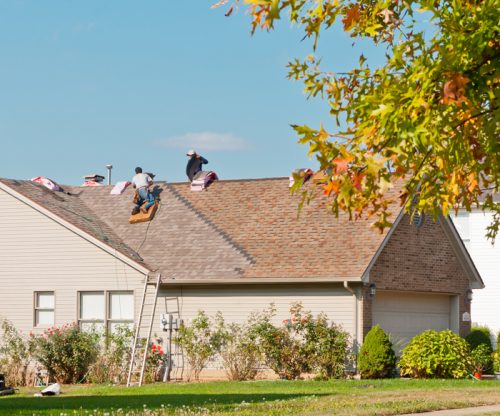 September 10, 2019 /MarketersMEDIA/ —
While the initial warning was issued "officially" by Mike Causey, the North Carolina Insurance Commissioner, it holds true for all states and areas being affected by problematic weather this hurricane season – be prepared and beware. Preparing for impact by protecting their home and belonging is an important first step, but caution can't stop once the storm has passed. The official peak of the Atlantic hurricane season is on September 10th and with Hurricane Dorian still churning in the Atlantic, now is the best time to learn about the potential problems and problemss that those in Hurricane struck areas are vulnerable to.
A lot has been learned from past storms, such as Hurricane Florence in the Eastern part of the states, mudslides in the West and tornadoes in Piedmont – no one is immune to the wrath of Mother Nature and natural disasters. It's important to prepare early to ensure a homeowner is on the best path to being able to recover after the emergency has passed. According to experts, it's also imperative for residents to remain aware and diligent of potential dishonest contractors after a storm has passed. In the initial days after a storm has hit, the likelihood of roofing-related dishonesty increases significantly.
Since July of 2018, the Criminal Investigations Division of various affected areas has seen an influx of calls regarding potential fraudulent roofers, with some taking a homeowner's insurance money and never delivering the roofing repair services they promised. It's imperative to learn about roofing services before accepting a contractor's offers of service. To avoid becoming a victim of this all-too-common scenario, homeowners need to make sure they are aware of the issues related to roofing representatives traveling door-to-door after disaster has struck; call an insurance company or agent before signing any contract or covering the costs of any repairs; don't allow a contractor to work with the insurance company directly unless the agent has approved this; only work with insured and licensed contractors; make sure to get more than one estimate for services and don't let a company pressure a contract immediately; make sure to get everything in writing including the time schedule, type of work being done, cost, payment schedule, guarantees and any other expectations; ask for references and check them; ask to see the roofer's salesperson driver's license and write the number down; never sign a contract that has blanks; don't pay a contractor in full or sign the completion certificate until the work is done.
According to the Department of Insurance, it's also necessary to be sure that insurance coverage is in place before a storm hits, have all important documents together, and create a home inventory of items before the storm strikes. When it comes to protecting a home and homeowner after disaster strikes, it's crucial to ensure that the proper steps are taken and the most common issues are fully understood.
It's always best to Contact American Pride Roofing, or another roofing service provider, rather than having them show up at the door offering services, as this is one of the most common ways that roofers trick homeowners after a storm or another disaster today. Being aware and informed ensures that these situations don't strike homeowners.
Contact Info:
Name: John Wodka
Email: Send Email
Organization: American Pride Roofing
Website: https://www.americanprideroofing.com/
Source URL: https://marketersmedia.com/the-growing-trend-of-roofing-dishonesty-as-hurricane-season-trudges-on/88917738
Source: MarketersMEDIA
Release ID: 88917738